Zombie Frontier : Sniper
1.27
Zombie Game – Can You Kill All the Zombies?
If you like FPS games that involve shooting zombies then you will find this zombie game exactly to your liking. Zombie Frontier: Sniper is an entertaining game in which you get to shoot down zombies of all types using a variety of different guns and weapons. It will place you in a world where a virus has turned most of the population into ravaging zombies. Your job is to rescue the surviving people and keep out the zombies for as long as possible. You will have a healthy supply of weapons, guns, and items available that will help you in your fight against the undead. It won't be easy, though. The zombies would continue to become powerful and you need to make every shot count if you are to survive.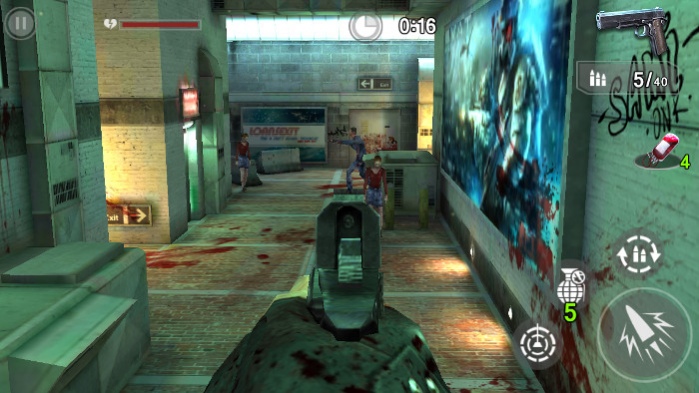 Zombie Frontier: Sniper combines immersive gameplay with realistic graphics and sound effects to provide you a zombie game that looks authentic and is also fun to play. The controls of this game aren't that dissimilar from other first-person shooting games. You can move your finger on the left-hand side of the screen to locate the target. Once you have selected a target, you can shoot by clicking the fire button located at the bottom-right corner of the screen. There is an aim button provided towards the left of the fire button that can help you ensure that you won't miss the target. You have buttons available for the other items that you have equipped like grenades, "slowmos", decoy dummies and medkits.
This zombie game provides lots of challenging missions to you that require equipping yourself with a particular weapon. Each mission has its own level of difficulty and a goal that you need to achieve. This goal might be to eliminate all the zombies that you encounter to clear an area or to survive for a specific time period until reinforcements arrive. Sometimes, you will also be tasked with the duty to safeguard supplies by eliminating the zombie hordes. In each type of mission, your primary aim is to kill as many zombies as you can. You can kill a zombie quickly by aiming for its head. Headshots can take out most zombies with a single bullet and can also earn you extra money.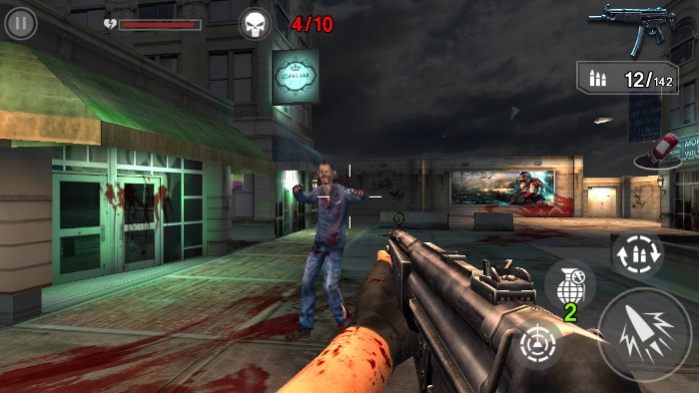 Zombie Frontier: Sniper provides a wide variety of weapons and guns to shoot the zombies with. There are pistols, assault rifles, sniper rifles and even crossbows and katanas that can take out zombies with unerring precision. However, these weapons come at a price. You can purchase them from the shop and equip them to your character. Don't forget to buy ammo for the guns too. You can also buy the ammo during a mission too. The cash you need for buying these weapons and ammo can be earned by completing the missions. Do keep in mind that you need to level up in order to unlock new weapons. Aside from the weapons, there is protective gear that you can equip to your character too. It can help in increasing your health.
Features:
Lots of challenging missions to complete
Different types of missions available
Clear out an area by killing all the zombies
Survive for a certain time period until reinforcements arrive
Safeguard supplies from the zombie hordes
A large variety of guns and weapons to choose from
Equip protective gear to increase your health
A wide range of items to help complete difficult missions
Conclusion:
Zombie Frontier: Sniper is a gaming app which will primarily appeal to people who have an interest in playing first-person shooting games. It offers them the chance to utilize a vast array of weapons for shooting down zombies that are overrunning the city and turning everyone into their lunch. It is a fun zombie game and you will have lots of fun playing it in your leisure time.
---
Add a review
Tell us your experience with
Zombie Frontier : Sniper
1.27
RELATED PROGRAMS
Our Recommendations
---
---
---
---